Gota Verde (Green drop), Hunduras.
The objective of this three-year project is the promotion of small-scale production and use of biofuels for local consumption in marginal rural areas of Honduras.
DAJOLKA is leader of the Work Package dealing with the conversion of diesel engines to PPO.
In April 2007 three participants from the Gota Verde project joined a DIY workshop at island of Ærø, Denmark, where 5 cars were converted to PPO. Ærø also has the goal to reach 100% Renewable Energy supply.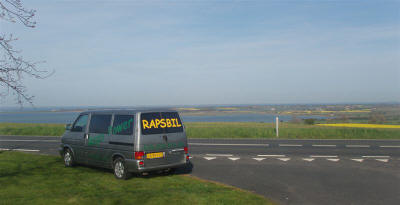 View from the top of Ærø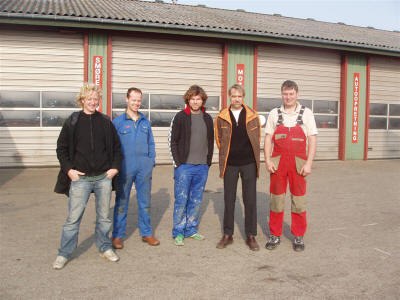 The project team with the Danish organisers of the DIY workshop.
From left Titus(NL), Joest(NL), Rune(DK), Ger(NL) and Niels(DK)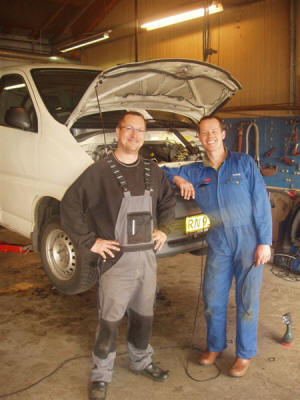 Joest assisting Michael with the conversion of his Toyota Hiace.
read more about the Gota Verde project here:
http://gotaverde.org/en_new_portal
---
DAJOLKA, Dalmosevej 2, DK-9330 Dronninglund, Denmark. Contact person: Niels Ansø
ph.: +45 98854220, mob.ph.: +45 4241 5139, email: info@dajolka.dk
© 2017 www.DAJOLKA.dk , www.DAJOLKA.net